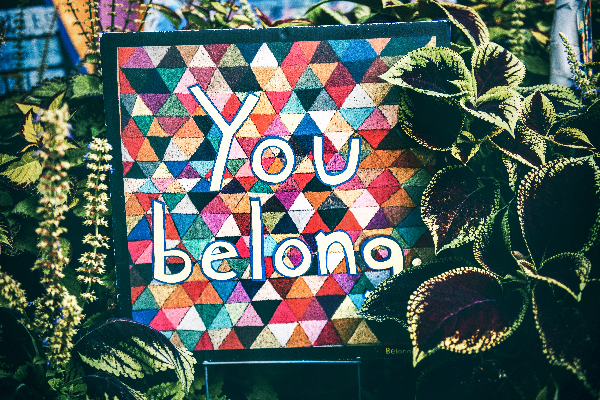 Creating a sense of belonging for students and community
Fatima Rahiman
South African delegates were surprised and delighted on Day 3 of the DREAM 2022 virtual conference when the recorded plenary session from the previous evening, titled Reimagining systems for equity and community wellbeing, featured a South African born student, Talia Christian (now living in the USA), one of eight selected students who participated in DREAM 2022 as part of the Dream Scholar programme.
The Dream Scholar programme is an experiential learning and leadership opportunity aimed at nurturing leadership, critical thinking and networking skills of selected students that have been nominated by community colleges in the USA. They are selected based on their commitment to wanting to make a difference in their colleges and communities.
Christian's "I am from" poem presented in a video recording, provided a vivid account of the challenges she experienced as an immigrant scholar to the USA. Challenges included combating prejudicial attitudes and wrestling with identity and mental health issues. Her poem culminated in an inspiring evolution of her vision through her "I will be" chant in which she voiced her desire and commitment to be a health care practitioner in order to assist her community in combatting similar ills.
Watch Video https://www.youtube.com/watch?v=TeSyNiIa6mo
Continuing in the vein of the joint responsibility of college and community to promote community vitality - this plenary session featured Adam Harris, a journalist with an education and politics beat at the Atlantic Newspaper and author of the recently published book "The State Must Provide: Why Americas colleges have always been unequal – and how to set them right,"- hailed by the NY times as a "must read' for Higher Ed practitioners 'to show the way for a more equitable future'.
The book provides a narrative history of racial inequality in High education, and an examination of why the legacy of racism and exclusion, fermented by inequitable resource stratification, continues to fester and hinder the plight of community colleges and historically black colleges and university students, impacting in turn on the communities they come from.
Presenting a synopsis of his book, Harris peppered his talk with poignant storytelling as he dipped into personal experiences that his own 'academic family' had endured under segregated policies. He concluded, proffering insights gleaned from his research, on the need for urgency in adopting equitable measures to remedy higher education. His appeal was underscored by the recognition of higher education being a crucial cog in the race and class gearwheel.
Harris then facilitated a panel discussion comprising various members of community colleges' management who each described the profiles of both their college students and the residents of the communities they serve. Each of the college management representatives also addressed what the concept, 'community vitality, is understood to mean in their respective contexts and the dynamics and measures undertaken to promote this concept within their institutions.
These rich discussions of the previous days recorded plenary session received further consideration in the live reflection session.
Prof Wendy Kilfoil (UP) and Ms Elizabeth Booi (UWC) Siyaphumelela coaches, distilled key insights from the plenary and contextualised the discussion within the SA HEd sector. They highlighted the first key take-away which was, that to operate efficiently, institutions need to understand systemic barriers through data. Prof Kilfoil drew on Harris' research regarding the historical antecedents of the current context and the systemic patterns of inequity that are then reproduced in socio-economic services such as housing, health care and education, etc.
The US panel discussants' input on the environments in which their institution operates in, as well as the context within which the institutions operate in, were reflected upon and juxtaposed with that of the South African higher education terrain. The latter context was complicated by the concentration of institutions in certain geographical areas which according to Prof Kilfoil, resulted in a more competitive dynamic rather than collaboration between universities.
Another insight reflected on was on how universities serve as anchors in their communities. Whilst it was acknowledged that most SA universities do not enjoy the direct contact with communities as described by the US panel discussant's experiences in colleges, our local institutions do however recognise the significant role higher education plays in impacting the social and economic mobility of students and accordingly the respective communities they hail from. Regarding partnerships with communities, work integrated learning opportunities in South Africa are an example of how such a relationship, where they exist, may provide a reciprocal benefit for both the community and the institution.
Appreciating that students globally have complex lives was another key take away that resonated with our South African audience. The discussions reflected that a one-size-fits-all approach was not ideal and the principle of providing equitable support according to need, was endorsed. Ensuring wrap around support for students for their health and well-being as opposed to focussing mainly on providing academic support, echoed strongly with the coaches who also brought to mind the key note speakers talk about the need to create a sense of belonging for students.
Mindful of the challenges that beset higher education and the potential despondency this may create, the coaches ended their reflections with a bolstering reminder of the university's purpose as a catalyst of change to lives and communities . They made a clarion call to academics to remember that
we push beyond good enough even when we have to do more with less.
The comments received thereafter from the South African audience included an anecdotal account of the huge resistance from a particular community meted out to students in a residence that was situated there. This account served to highlight the need to glean more data from this cohort of students to assess their sense of belonging to the community and to the university.
Another concern raised was the geographical placement of the university in relation to the various communities it is meant to serve. Geographic location may in many instances be a potential barrier to ideal student engagement. Adding to this concern was the need to engage communities within research undertaken by institutions so as to understand their needs better and to ensure that the communities benefit from relevant research as opposed to focusing merely on the scholarship of research. The inclusion of voices from both local communities and students in knowledge making was also highlighted as a way to better serve the evolving population of students.
Other questions /comments fielded from the floor included whether, and the extent to which, curriculum shaping is progressing to ensure relevance for future employment. This raised the concomitant issue of going beyond student academic success as a measure of whether a university is doing a good job, and focussing rather on "how prepared are students for the workplace?" as a more important measure.
Carol Lincoln (Achieving the Dream) closed the session, reflecting on the common challenges in both the USA and South Africa in the post schooling and higher education sector and describing the movement for student success as one that requires becoming "more accessible, more welcoming, and developing a stronger sense of belong belonging."