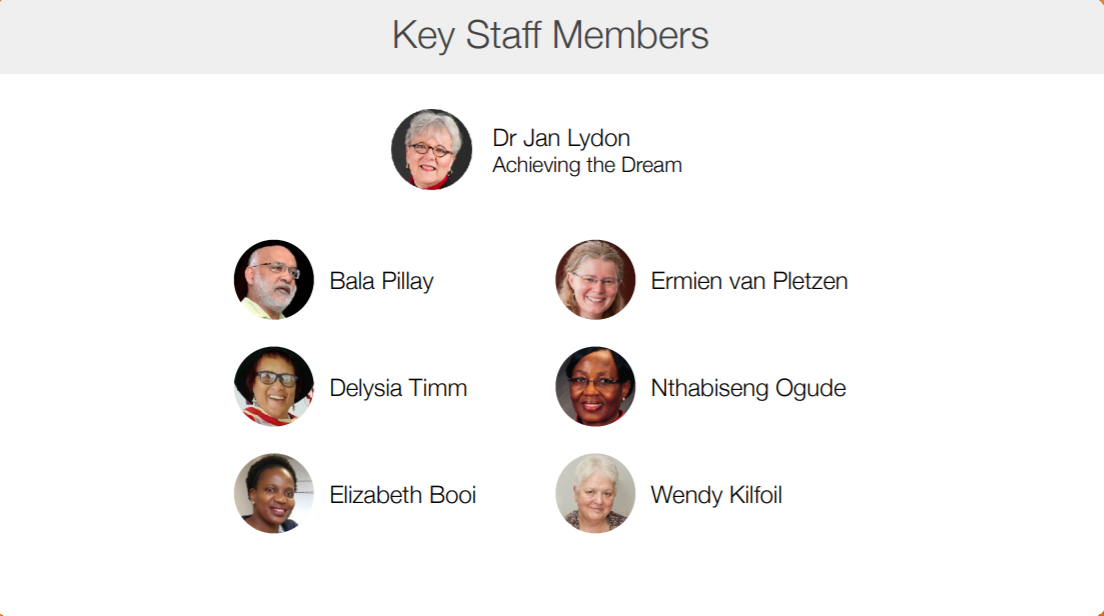 Coaching for student success
Fatima Rahiman
Universities worldwide are facing challenging times as the COVID pandemic has upended the traditional operations of the academe. South African universities face an even more arduous trial, compounded by historical inequalities, that hamper an enforced transition to digitally mediated experiences. These factors pose a serious challenge to student success.
Coaching and mentoring that empowers data-enabled leadership to counter these challenges may well be one way to assist institutions navigate these turbulent times and turn the tide, as evidenced by Georgia State University in the US, an institution with similar challenges to most of the  SA universities,  which has seen an increase in their student pass rate during the pandemic.
The Siyaphumelela Network 2.0 is the second phase of the Siyaphumelela initiative that  advocates for the use of evidence-based approaches to enhance student success. The initiative  aims to further build and bolster institutional capacity to promote student success through the assistance of six coaches: Elizabeth Booi, Delysia Timm, Bala Pillay, Nthabiseng Ogude, Ermien van Pletzen and Wendy Kilfoil.
The six coaches were each allocated one or two institutions to support from the cohort of Siyaphumelela participants and new partner institutions as follows:
•            Elizabeth Booi: Cape Peninsula University of Technology
•            Delysia Timm: University of Kwa-Zulu Natal and Sol Plaatje University
•            Bala Pillay: University of Zululand and Walter Sisulu University
•            Nthabiseng Ogude: University of North west and University of Venda
•            Ermien van Pletzen: University of Western Cape
•            Wendy Kilfoil: University of Cape Town.
The coaches will assist both senior leadership and operational staff involved achieve their annual goals for student success articulated in the various indicators such as:
first year retention to second year, based on entering cohort
course success rates of undergraduate study and
qualification completion rates within minimum time plus one and two years.
As part of training and sharpening their skills the coaches attended the Achieving the Dream Coaches retreat in 2019 in Kentucky and are currently being supported by three Achieving the Dream colleague coaches. The interaction between the US based team and the South African coaches provides the coaches a reflective space for sharing and learning across the continents. 
 'It's a journey with our US colleagues walking alongside us, as opposed to leading us' is how one coach described the  learning exchange.
The engagement of the two teams of coaches is a collaborative approach of being proactive listeners, building leadership strengths to develop skills and expertise in implementing and cultivating data driven approaches to achieve student success.
As the coaches start their work with their respective universities, their immediate task is to help them set up student success task teams drawing from across the institution. They will then work with the team to conduct an Institutional Capacity Assessment using a tool adapted for the South African context. This Assessment plus an examination of their student data will assist in developing a realistic set of student success goals as well as an implementation plan.