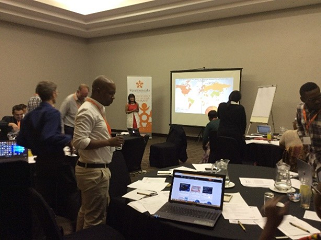 Ethics Symposium Oct 2016
Najma Agherdien
The issue of collecting, using, sharing and managing data holds ethical implications that warrants mindful consideration by all Siyaphumelela partner Institutions. To this end, Saide organised an Ethics symposium in October 2016, held at Kopanong Hotel & Conference Centre in Benoni, Johannesburg . The twofold objective of the symposium was to understand the ethical use of student data by the South African higher education sectors and to develop a draft policy to support the use of student data analytics.Two experts in the field, Prof Paul Prinsloo and Prof Divya Singh, both delivered very engaging and thought-provoking presentations
In his presentation, Prof Prinsloo explored what a contextualised, South African perspective on the ethical collection, analysis and use of student data entailed. In his words, a contextualised view "acknowledges the lasting, inter-generational effects of colonialism and apartheid" and further "critically engages with the assumptions surrounding data, identity, proxies, consequences and accountability and responds to institutional character, context and vision". He posed a number of provocative questions pertaining to resolving moral issues and the hierarchy of rights- adapted from Velasquez et al 2015 - some of which include the following
What are the benefits and harms, to whom, under what circumstances and what are the alternatives?
What are the rights of those affected by a course of action and which course of action respects those rights?
Which course of action treats everyone the same except where there is a morally justifiable reason not to?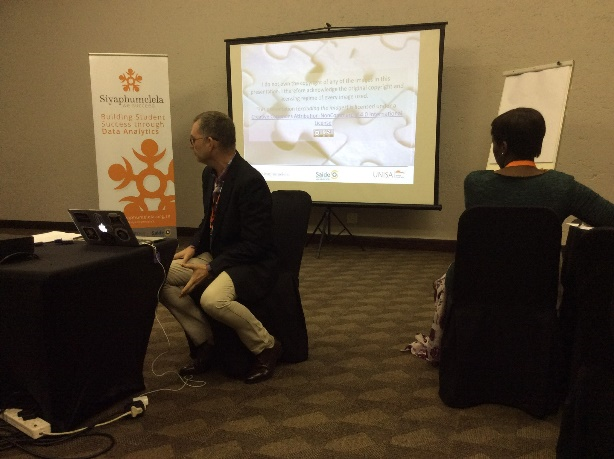 Prinsloo's presentation generated a rich discussion which included the issue of ethical clearance for aggregated data; whether students engage with Terms and Conditions on forms and how to improve on these information collection mechanisms; the clarification of the Siyaphumelela project as not being a research project but rather a promotion of a system of using data and prompted thought around the project's perspectives on contextualized data.
Next on the programme was Prof Singh's presentation titled Implications of the protection of personal information act 4/2013 on student data, which addressed the issue of data being lawful, relevant, necessary and minimal. She stressed the importance of considering the fundamental purpose and vision of the university to inform student data practices. She spoke about the importance of having a privacy statement for inclusion in a policy/guideline document and gaining consent when redirecting the use of data for a different purpose. Her presentation was very well received and aligned perfectly with Paul's.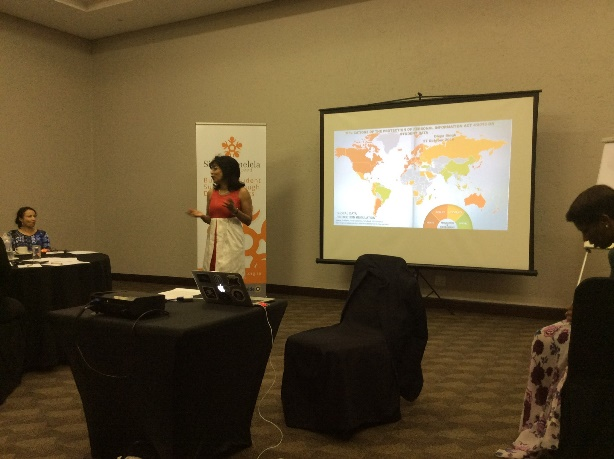 The activity (facilitated by Paul) was a hands-on session where groups created guidelines pertaining to assumptions, realities, principles, accountability and transparency and finally harm/unintended consequences associated with student data. Saide, as the backbone organisation, compiled all contributions into a single guideline document, to be presented at a follow-up, preconference workshop planned for 2017. The symposium was deeply insightful and we look forward to engaging in further debate and discussion – not only with core delegates as we are especially excited about including student voice as a matter of urgency.