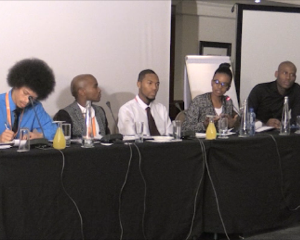 Siyaphumelela Conference 2016 presentations and videos now available
The 2nd Siyaphumelela Conference was held in Durban at the Protea Hotel Edward on the 29th-30th June 2016 and boasted a registration of more than 150 delegates, with 28 SA Higher Education institutions represented as well as representatives of organisations such as SANRC, Sahela, Inyathelo, DHET, USAf and CHE also in attendance.
The conference was preceded by 3 pre-conference workshops, from which emerged recommendations that were then carried through, for wider dissemination and engagement, to the actual conference in the respective sessions.
University World News reported on the conference.
All presentations, paper and videos can be accessed on the online programme or by searching for the term "Conference 2016 Siyaphumelela" under Category in the Resources section of this site.
You can also visit our Youtube channel for the playlist of all the recorded session of the Conference.