FYE Workstream Podcasts
The Siyaphumelela First Year Experience workstream has taken a step back and reflected on how the COVID -19 pandemic affected first year experience initiatives at various institutions. This was done in preparation for the workstream webinars that will be run on 29 and 30 March 2021. The purpose of the podcasts and the webinars is to share experiences with a view to strengthening the much-needed support for first entrants into South African universities.
Wits
Presenter: Muzomuhle Mhlongo - University of Witwatersrand
Title: Reflections on first year experience programmes at Wits University during the COVID-19 pandemic
Listen
DUT
Presenter: Ashton Charles Maherry – Durban University of Technology
Title: Reflections on DUT first year experience activities in 2020
Listen
UFS
Presenter: Lauren Oosthuizen – University of the Free State
Title: The impact of COVID-19 and the ensuing lockdown on UFS first year experience activities
Listen
UWC
Presenter: Subethra Pather – University of the Western Cape
Title: Reflection on the COVID-19 pandemic on the 2020 academic year at UWC
Listen
UCT
Presenter: Danny Fontaine-Rainen
Title: Reflections on the first-year experience in the time of COVID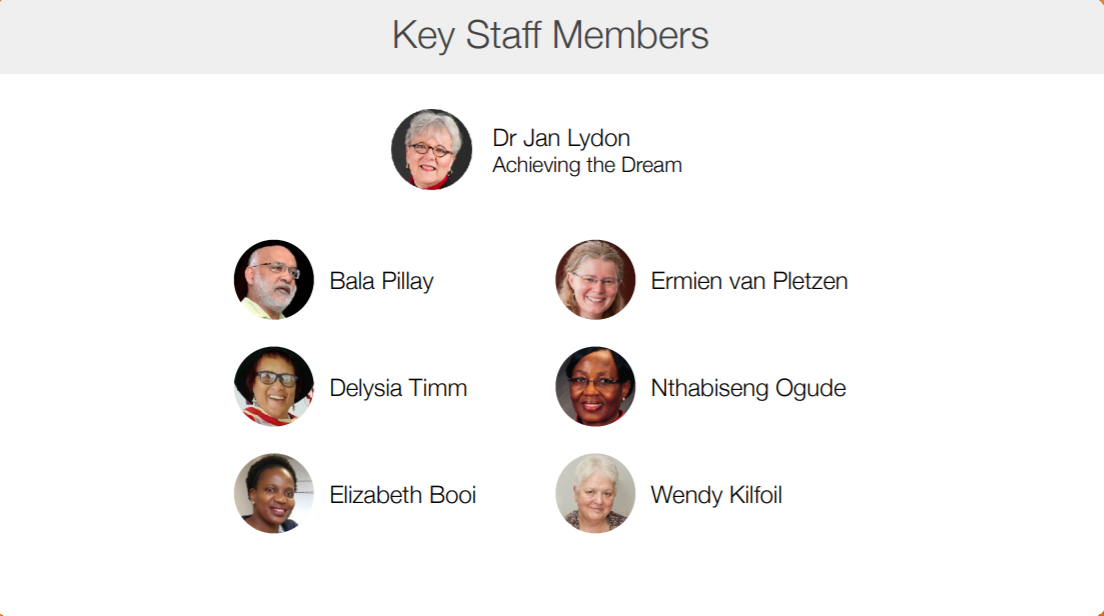 Coaching for student success
Universities worldwide are facing challenging times as the COVID pandemic has upended the traditional operations of the academe. South African universities face an even more arduous trial, compounded by historical inequalities, that hamper an enforced transition to digitally mediated experiences. These factors pose a serious challenge to student success.
Coaching and mentoring that empowers data-enabled leadership to counter these challenges may well be one way to assist institutions navigate these turbulent times and turn the tide, as evidenced by Georgia State University in the US, an institution with similar challenges to most of the  SA universities,  which has seen an increase in their student pass rate during the pandemic.