SA university students often go hungry
"Feedback from university students has found that many students at South Africa's institutions of higher learning are often hungry and when they do eat have unhealthy eating habits.
At the ongoing 2018 Siyaphumelela Conference in Johannesburg, a number of university students expressed deep concern over the high rate of food insecurity at institutions of higher learning."
African News Agency (ANA)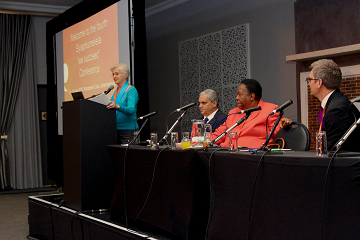 2018 Siyaphumelela Conference
"The Siyaphumelela conference was very insightful, informative and broadened my perspective in terms of how we can expand our impact as agents of student support.'
"I actually think 2018 had a winning recipe."
"I loved it - a rich dense and rewarding spend of time"
Given that the 2018 Siyaphumelela Conference themes ran the gamut of student success interventions, it is no surprise that the common thread that ran through most of the conference evaluation responses received recently, lauded its extensive offerings.
Basic needs, leadership and design for student success were this year's three themes that served both to address the varied endeavours of the five participating partner institutions of the Siyaphumelela programme, as well as to highlight the challenges regarding student success that universities worldwide are grappling with.