DUT Vacancy : Project Co-ordinator
DUT, one of the seven partner institutions of the Siyaphumelela project, seeks to appoint a Project Co-ordinator.
This is a fixed term contract opportunity for a a full-time position for the period 1 December 2020 (or as soon as possible) - 30 June 2023 with annual renewal contingent upon receiving external funding and personal performance in the job. The position is open to external and internal applicants. DUT applicants who hold a permanent position would be considered under a secondment arrangement from their current positions.
Deadline for this application is 14 November 2020
Read more about this position here.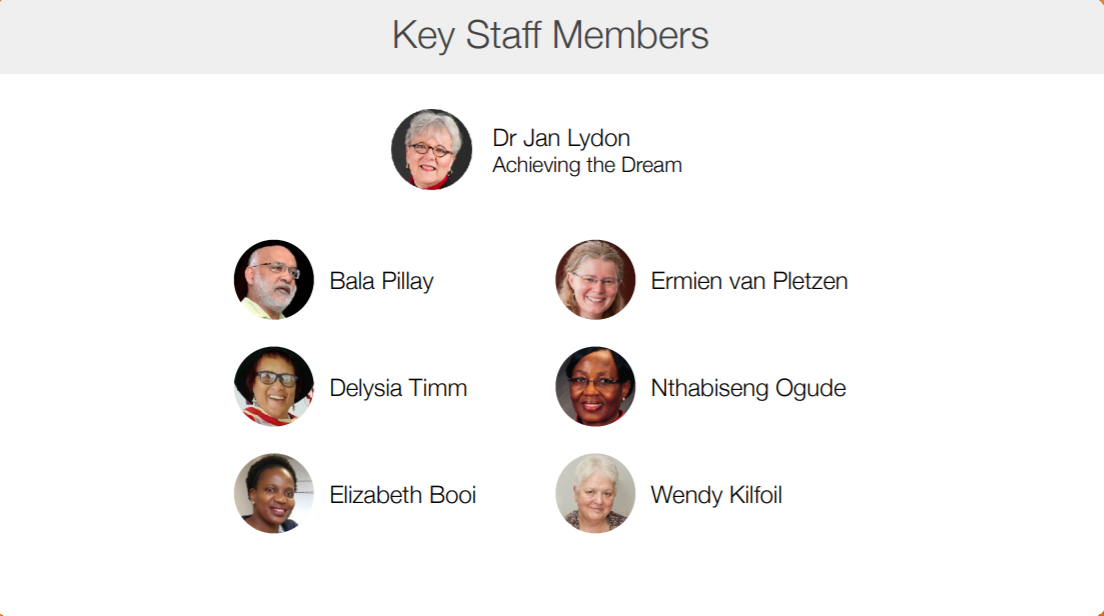 Coaching for student success
Universities worldwide are facing challenging times as the COVID pandemic has upended the traditional operations of the academe. South African universities face an even more arduous trial, compounded by historical inequalities, that hamper an enforced transition to digitally mediated experiences. These factors pose a serious challenge to student success.
Coaching and mentoring that empowers data-enabled leadership to counter these challenges may well be one way to assist institutions navigate these turbulent times and turn the tide, as evidenced by Georgia State University in the US, an institution with similar challenges to most of the  SA universities,  which has seen an increase in their student pass rate during the pandemic.