DREAM 2021
Achieving the DREAM will be hosting its 17th annual convening xwhich will take place online on the 16 – 19, February 2021. South African delegates can visit the link below to find out more about the customised programme tailored for the delegation.
The five themes of DREAM 2021 are:
Anchoring a bold, new access agenda: by creating onramps for adult learners, disconnected youth, and unique populations to achieve socioeconomic mobility in the communities the college serves.
Centering racial equity: by being intentional and action-oriented in removing racial inequities that impede social justice.
Fostering teaching and learning excellence: by creating new opportunities for professional development and leveraging evidence-based practices that support student learning.
Leveraging our localness: by developing innovative partnerships that build thriving and equitable communities.
Listening in new ways in the age of big data: by embedding resilience, sensemaking, and agility into the culture of our institutions and radically moving the student voice into the middle of redesign.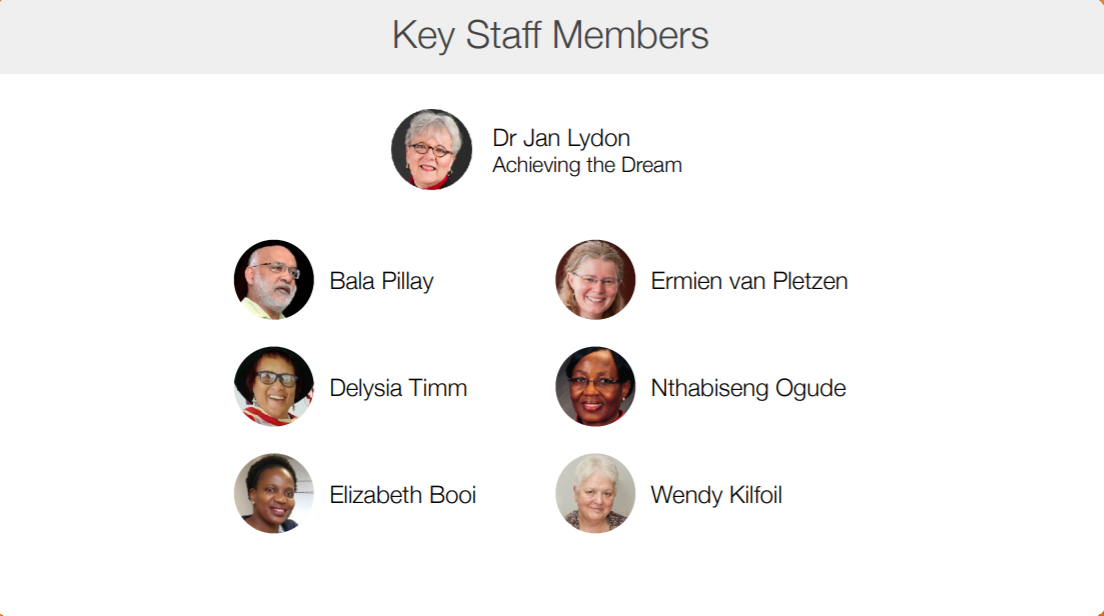 Coaching for student success
Universities worldwide are facing challenging times as the COVID pandemic has upended the traditional operations of the academe. South African universities face an even more arduous trial, compounded by historical inequalities, that hamper an enforced transition to digitally mediated experiences. These factors pose a serious challenge to student success.
Coaching and mentoring that empowers data-enabled leadership to counter these challenges may well be one way to assist institutions navigate these turbulent times and turn the tide, as evidenced by Georgia State University in the US, an institution with similar challenges to most of the  SA universities,  which has seen an increase in their student pass rate during the pandemic.