Siyaphumelela Network 2.0 Launch Webinar
Expanding the use of data-driven approaches for student success.
Date: 26 August 2020
Time: 15h00 -17h00
Zoom Registration Link: https://us02web.zoom.us/meeting/register/tZEtc-mhrz8sGdWWpDkZXCT0Qu14KZXTHzW9
Join us for a two-hour online  engagement with the Department of Higher Education and Training, our sponsor the Kresge Foundation and partner institutions, as we introduce the expansion of the Siyaphumelela initiative, focused on increasing student success  using evidence-based approaches.
This webinar  launches  the Siyaphumelela Network 2.0, comprising seven partner institutions and six or more participant universities. Four of these partners are from the initial grantee cohort, whilst three new partners are the Universities of Cape Town, Western Cape and KwaZulu-Natal.
Learn about the capacity-building services that the partners will be offering to the broader South African university  sector about the regional student success networks partners will coordinate, and about our new cadre of South African student success coaches
Subscribers to the Network, will  benefit from dedicated coaches assisting institutions in their planning of student success strategies and selection of services.  
Join the webinar to hear how your institution may benefit from the Network that is aimed at improving student  success!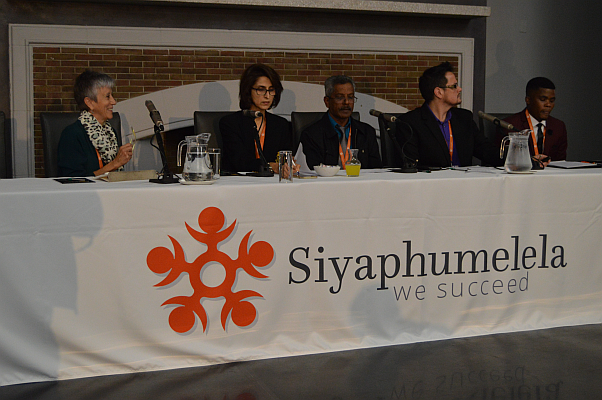 Kresge reports on Network 2.0
A Kresge Education Program initiative aimed at increasing the use of evidence-based approaches to enhance student success expands grantmaking support to seven of South Africa's 26 universities.
The grant support for Siyaphumelela (which means "we succeed" in isiXhosa) expands the initiative's partner universities by welcoming the Universities of Cape Town, Western Cape and KwaZulu-Natal. In addition, Durban University of Technology, Nelson Mandela University, University of the Free State and University of the Witwatersrand are also funded for the next three years.
Kresge funding will also support the creation of a wider learning network among South Africa's universities to help strengthen their capacity in order to enhance student success programs through coaching, as well as regional, national and international learning opportunities.