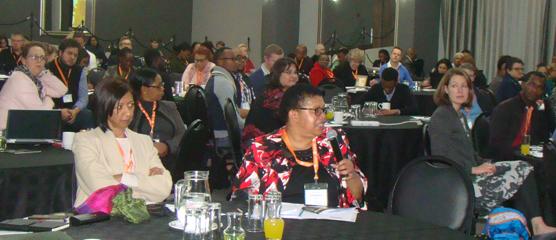 Perhaps it was the infectious air of the Wanderers Club, the venue for this year's Siyaphumelela conference, that spurred on a very hands-on "not-your-usual-talking-heads-conference". Characterised by an energizing spirit, that was fueled by a tight programme packed with pre-conference workshops, keynote sessions, moving into audience conversation sessions, and numerous networking opportunities, the conference hosted about 140 delegates representing 16 South African universities,  and all gathered together to share evidence-based learnings on the theme of "Driving student success by making our universities "student-ready" instead of making our students "university ready".
SALDRU Vacancies: National Incomes Dynamics Study.

The South African Labour Research Development Study(SALDRU), based at UCT, is recruiting for two new roles in the National Income Dynamics Study...

Umalusi Call for Research Collaboration

Seeing Students as People in the World

As part of the Kresge Foundation (Siyaphumelela) project, the Wits University introduced a comprehensive Biographical Questionnaire on students' school and personal backgrounds, to enhance the understanding of how a student's socio-economic background would influence his/her chances of success at university level...