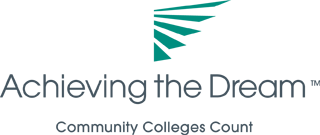 Achieving the Dream - Kresge Foundation offers aid
Saide, on behalf of the Kresge Foundation, invites interested parties to apply for participation in the
Achieving the Dream
conference scheduled for Feb 21- 24, 2017 in San Francisco, USA .
There are a limited number of funded places to attend the conference with reserved places for participating institutions in the Siyaphumelela programme.
Saide, as the coordinating body, invites interested parties to apply for the three remaining funded places. You are required to send a letter of motivation describing how you intend to put the learnings of this visit to your institution's needs.
To apply please send your letter of motivation to this
Read more
Dreaming!

From 23 to 26 February 2016 a South African delegation, sponsored by the Kresge Foundation, participated in DREAM 2016, the Achieving the Dream's Annual Institute on Student Success, in Atlanta (USA).




"Started in 2004 by a group of founding partners and national and regional philanthropic investors, Achieving the Dream was revolutionary at that moment, catalysing a national conversation around student success and completion.

Student Transitions

According to Montgomery and Hirth (2011), transition is a point at which students move from one phase of the education process to the next. Transition programmes are of particular importance in supporting students who are minorities or disadvantaged, students with disabilities, first-generation students, and provide services that include academic enrichment such as tutoring or supplemental instruction, as well as academic advising, information sharing, mentoring, career guidance, and social enrichment (U.

App.tizer

The development of the UP Career App·tizer was one of the Kresge projects of the University of Pretoria in 2015. The Career App·tizer is a career exploration tool aimed at high school learners and first year students. As the name suggests it aims to get high school learners to start exploring different courses and careers offered by the University of Pretoria.